Conservation Committee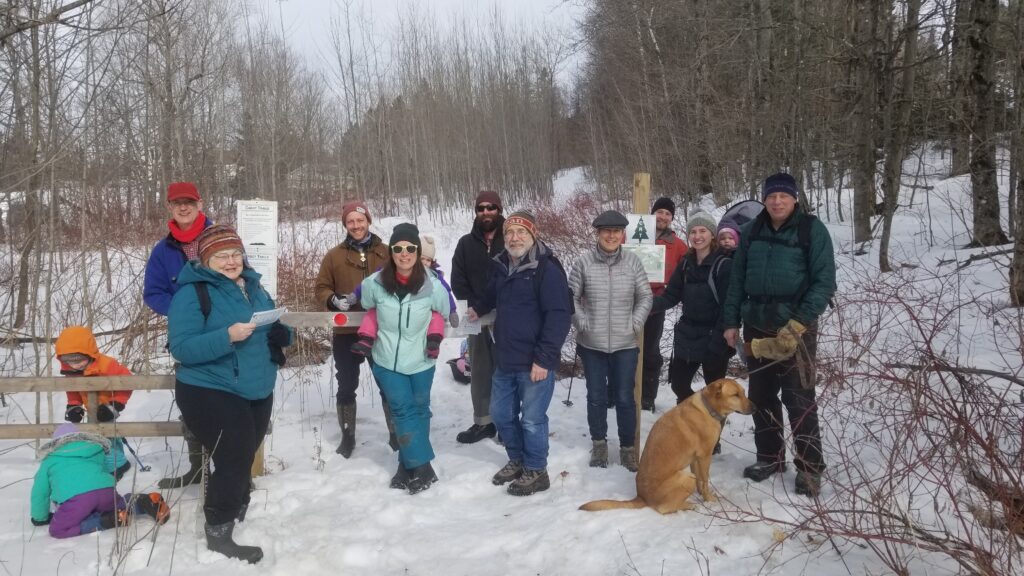 The Cabot Conservation Committee consists of at least five members appointed by the Select Board. The Committee advises the Planning Commission and Select Board on matters relating to the Town's natural resources. The Conservation Committee was established in 1994 to develop, implement and manage projects and receive funds for projects which:
Help to retain working farms and agricultural and forest lands as part of the working landscape
Create new outdoor recreational opportunities in town, such as multi-purpose trails, parks, and fishing and swimming access to ponds and streams;
Assist the Planning Commission in providing a conservation and natural resources element to the Town Plan;
Promote energy efficiency and resource conservation in residential, municipal, and commercial buildings; and
Improve the quality of air, land and water and enhance the beauty and well-being of the town's natural resources.
Conservation Fund:
In 2014, the Cabot Conservation Fund was established for the following purposes: conduct studies of natural resources in the community, develop recreational trails, undertake conservation projects, control invasive plant species, manage the town forest, conduct educational activities on natural resources conservation, and conserve land of significant public value consistent with the Cabot Town Plan. Additional appropriations to the fund are dependent on approval of the town each year. Donations to the fund are welcomed.
Committee meetings are held on the 2nd Monday of the month at 7pm.
Meeting Minutes
Upcoming Events

Bird Walk: May 28, 7:30 am – 9:30 am

Details: Join the Cabot Library and Conservation Committee for an early morning bird walk near Joe's Pond. We are excited to be led on this walk by Tom Berriman of NEK Audubon. The walk will be on flat terrain along wetlands beside Channel Drive and in forested areas along the Lamoille Valley Rail Trail. We are guaranteed to see and hear an abundance of birds in this diverse habitat. This walk is for all levels of birding knowledge.

Directions: Channel Drive is on Route 15, 2.2 miles west of the junction of Routes 2 and 15, and 3.3 miles east of the junction of Routes 215 and 15.

Note: You will be directed to off-road parking along Channel Drive. Please carpool where possible and arrive early so we can start promptly. Bring binoculars if you have them.
Committee Members
Gary Gulka, Chair
Cedric Alexander, Treasurer
Dawn Andrews
Chris Duff
Roland Payne, Jr