Cabot Trails Committee
The Cabot Trails Committee manages a growing network of non-motorized trails on public and private land in Cabot. A Master Plan developed in 2020 envisions an interconnected network of trails linking scenic, historic, and recreational areas to downtown businesses and cultural venues ("Hub+Spoke").
Cabot Trails has partnered with numerous landowners to open several trails and set the foundation of a trail system network:
The Talbert Farm Trails was the first trail to be developed and opened to hikers, skiers, and bikers on its 4 miles of trails.
With trailheads off Cabot Plains Road and McQueeney Road, the McQueeney Trails (3.6 miles) offers gentle paths for recreational trail users.
Expanding upon a previously established trail, The Winter Trail now includes almost 4 miles of trails used primarily in the Fall and Winter by hikers and skiers.
Trail Maps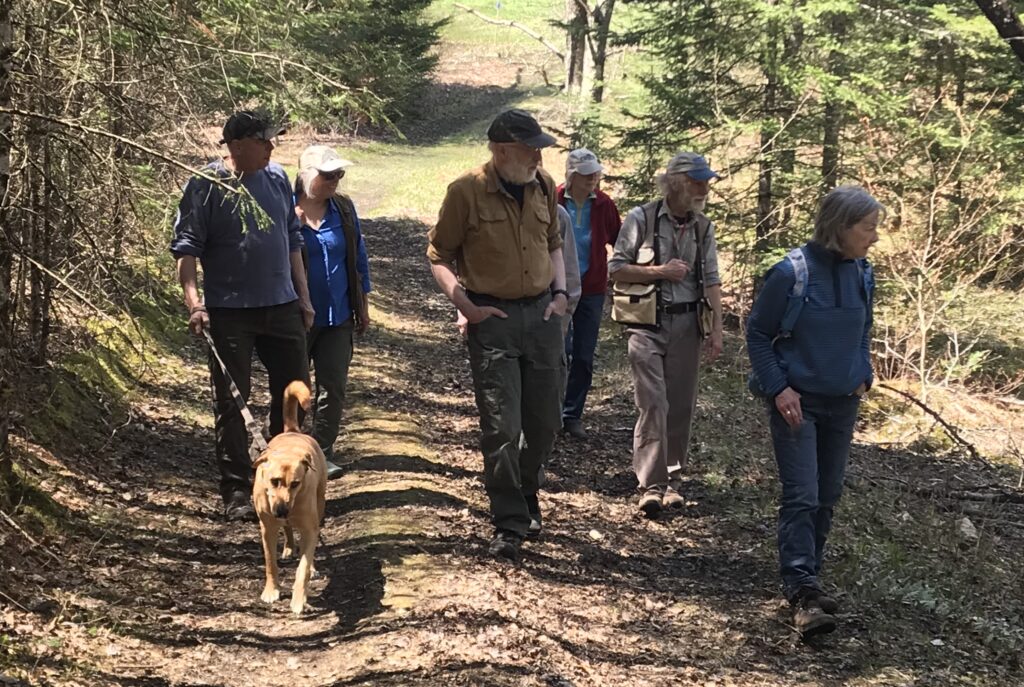 Cabot Trails was awarded a grant in 2023 to open and improve three more trails: Burtt's Orchard Trail (1.4 miles), Town Forest Trails (1.4 miles), and Old Center Trail (1 mile). Our trails will provide links to the Lamoille Valley Rail Trail to the north and the Cross Vermont Trail to the south.
The Trails Committee meets the third Wednesday of the month at 6:30 pm.
Members:
Monique Gerbex
Dana Glazier, Chair
Gary Gulka, Secretary
Kris Schmitt, Treasurer
Michael Socks
Chuck Talbert
Paul Wade
Facebook: https://www.facebook.com/CabotTrailsNetwork
Trail Finder: https://www.trailfinder.info/